Multicultural Global Ministry
Gladys Raj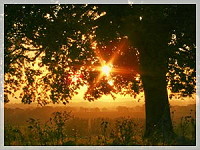 DONATE ONLINE
Donations made to Multicultural Global Ministry, Inc. are tax deductible in the United States. The gifts will be used to help with ministry travel and seminars and to reach out to the hurting and wounded souls within and outside the nation.
Multicultural Global Ministry is a non-denominational, non-profit organization that depends on the generosity of our supporters. Your financial partnership is greatly appreciated and will allow MCGMI to reach more people. Whether yours is a one-time or monthly contribution, please, pray seek God as to how he would have you participate in His work through Multicultural Global Ministry. Your financial support will make an eternal difference in the lives of hurting people. We pray that you would give as you have been blessed and as God leads. It is through your generous support that we are able to set the captives free. Your gift will allow us to spread the message of freedom. We thank you for your generous gift. May God continue to bless you.

Copyright © 2011 Gladys Raj. All Rights Reserved.